Did your airplane hit the land of the beautiful country of emirates? Remember there aren't just sites to visit; there are a variety of appetizers that will entice you to return for the next time.
Arabs not only set the respectable tourist trend, but they also pass with flying colors when it comes to delicious cuisines.
Although scenic views or art of the place is the main part of travel. But at the same time, it's cherry on top if we add tempting meals to our tummy.
Our main concern is not just where we sleep or capture beautiful landscapes. It also depends on what famous foods we must try while traveling throughout the country.
Let's add some flavor to your trip!
Chebab
Dubai is not only attractive for its immense high malls or buildings, but they also wear the crown of delicious food. While we are traveling we need something distinct and delicious in our breakfast
Chebab might be your ideal option. It is a pancake full of sour cheese and to make it more mouth-watering it serves you with date syrup. All the best restaurants in Dubai list chebab on their breakfast menu.
Shish Taouk Sandwich
If you are a meat lover then you cannot pack your suitcase without eating a special shish taouk sandwich. This sandwich has tasty chicken slices embedded into a fresh flatbread.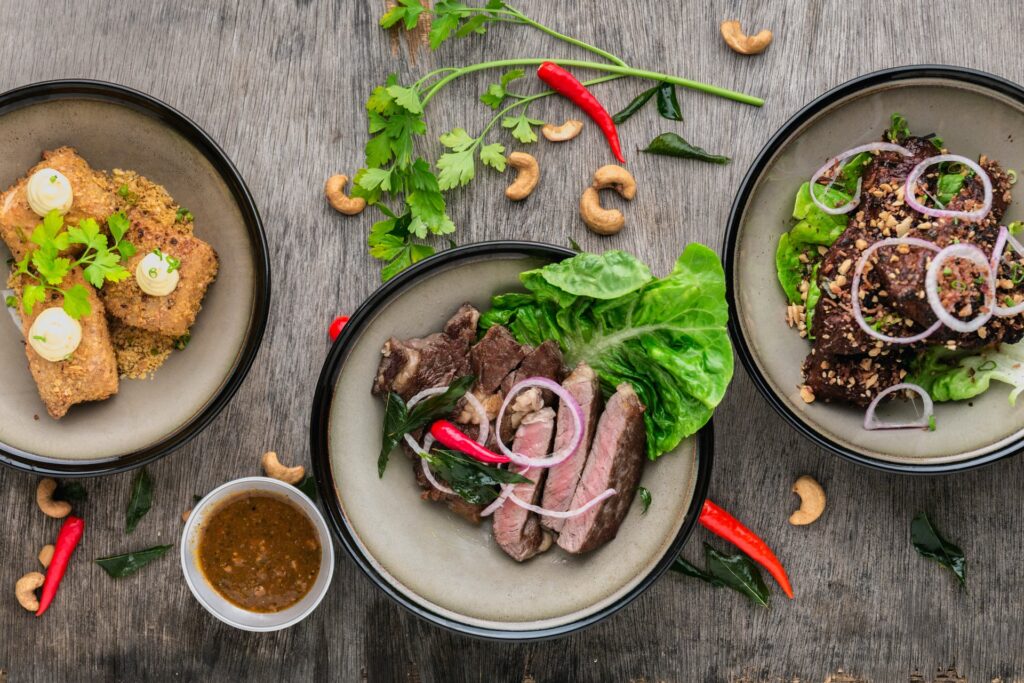 The flavor becomes more enhancing after adding pickles, herbs, and vegetables.
Shish sandwiches are popular among locals also they are easily available on the streets of Dubai.
Oman chips roll
This roll should always be on your car's pocket side while traveling from one city to another. It is packed with rolls filled with cheese and chips. They are popular among students from schools, colleges, and universities. Many supermarkets also offer Oman chips rolls because of its high demand.
These rolls are handy and light. That is why it is recommended for traveling.
Barata and shai karak
Don't miss this delicious shai Krak and Barata on your trip. This dish is mainly from India but in the emirates, it has some good changes. Like instead of spice it has strong black tea with milk and sugar. It gives a fresh start to your day.
This shai Karak is far better than any modest cafe in addition it is cheap and inviting. A combination of Barata, an Indian bread, will enhance the flavor and make you fall in love with it.
Knafeh
It's best eaten right after it's made, as it's made with sour cheese, dough, and crispy sugar. This is originally from Palestine but is a favorite among the people in UAE. People enjoy this dish in the morning or in the evening. It is served by all the best restaurants in Dubai.
Points to pick
Sometimes we forget the places we visit, but we remember the food we ate at that place. Food is a mood changer on your whole trip. Picking these items while visiting the emirates is today's food for thought.